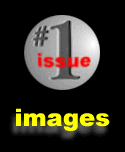 Robert Altman's Kansas City: Great Jazz and Atmosphere, but . . .
by Gary Johnson

Robert Altman fills his new movie Kansas City with great jazz and atmosphere so thick and palpable that you'd swear you were actually at the Hey Hey Club in '30s era Kansas City.

Kansas City movie poster.
(©1996 Fine Line Features)

One of the great jazz cities, with "cutting contests" lasting till the wee wee hours of the morning, Kansas City was the home of Robert Altman and he brings it to the screen with exhilarating music, seedy nightclubs, and dangerous gangsters.

During this time in its history, Kansas City thrived with prostitution and gambling, and around the 18th and Vine area, musicians filled nightclubs with a magnificent mixture of blues, jazz, and big band swing.
| | |
| --- | --- |
| | Much of Kansas City takes place at the Hey Hey Club where musicians such as Count Basie, Lester Young, Coleman Hawkins, Big Joe Turner, and many others, provide the ongoing musical backbeat to the drama. Even a young Charlie Parker watches from a balcony, a saxophone clutched to his chest. But in a backroom and basement, a livid gangster, Seldom Seen (played by Harry Belafonte), holds session over a cheap hood, Johnny O'Hara (played by Dermot Mulroney), who dared to hold up one of Seldom Seen's wealthy gambling customers. |

Jennifer Jason Leigh and Miranda Richardson.

(©1996 Fine Line Features)

Like a good jam session, one action sets off another, and O'Hara's girlfriend, a Jean Harlow fanatic named Blondie (and played by Jennifer Jason Leigh), sets in motion a plot to get her boyfriend back alive. She kidnaps the wife, Carolyn Stilton (played by Miranda Richardson), of a city politician and threatens to kill her if Johnny isn't released. But it's election day in Kansas City and that means all the politicians are busy making sure the ballots get stuffed so town boss Tom Pendergast's political machinery can remain in place. While Seldom Seen lectures O'Hara on a variety of subjects, Blondie chauffeurs Ms. Stilton around Kansas City at the point of a gun, growling about the delays in getting her Johnny back.

Harry Belafonte as Seldom Seen.

(©1996 Fine Line Features)

And all through this action, director Altman, production designer Stephen Altman (Robert's son), and cinematographer Oliver Stapleton create an intoxicating atmosphere. Unlike many other period piece movies, where antiques and nicknacks fill every nook and corner of the screen--to the point of overkill--Kansas City is more sparse and all the more believable for it.

Unfortunately, though, Kansas City comes up painfully thin in the story department. Altman has said on numerous occasions that he was creating visual jazz in Kansas City and that the movie shouldn't be judged on the "plot" because the "plot" is inconsequential to what is happening overall. Yes, the plot is indeed inconsequential. And setting the plot largely outside of the jazz clubs seems an odd choice. (Why not place the story within the jazz clubs themselves with the jazz musicians as the lead characters?) But if Kansas City is visual jazz and the actors are the musicians then Jennifer Jason Leigh's Blondie is like a saxophone player whose horn keeps squawking unceremoniously. Her Blondie growls and paces like caged leopard, but she's just a penny-ante loser and slim material for a movie. If she were the lead saxophone player in a "cutting session" she would get booed off the stage. But it's not just her character, it's the movie's pacing that's all wrong too. The editing and writing needed to function like a good rhythm section, setting the foundation for the characters to build upon, but Kansas City mostly sputters along, working only in individual scenes, such as any scene with Harry Belafonte or any scene in the Hey Hey Club. But even then, Altman rarely lets a jazz scene play through to its end, instead cutting away incessantly. One of the highlights of the soundtrack album is Kevin Mahogany as Big Joe Turner belting out a blues song while he tends bar, but Altman keeps cutting away and in the process destroys what could have been a real bring-down-the-house number.

Ultimately, I couldn't help but wish the movie could have just stayed in the clubs, with the jazz musicians blowing hot sounds and beating some infectious rhythms. Hell with Blondie and her boyfriend. Give me more hot cutting contests, give me dancers moving to the sensuous music, give me neon lights, give me beer, give me laughter, give me smoky, after hours clubs.

Unfortunately, Robert Altman's Kansas City doesn't live up to its namesake, and it's destined to be little more than a footnote to his outstanding career.

---
A Fine Line Production

THE CAST

Blondie O'Hara
Jennifer Jason Leigh
Carolyn Stilton
Miranda Richardson
Seldom Seen
Harry Belafonte
Henry Stilton
Michael Murphy
Johnny O'Hara
Dermot Mulroney
Johnny Flynn
Steve Buscemi
Babe Flynn
Brooke Smith
Nettie Bolt
Jane Adams
Addie Parker
Jeff Feringa
Sheepshan Red
A. C. Smith
"Blue" Green
Martin Martin
Charlie Parker
Albert J. Burnes
Pearl Cummings
Ajia Mignon Johnson
THE CREW
Produced and Directed by
Robert Altman
Written by
Robert Altman & Frank Barhydt
Co-Producers
Matthew Seig & David C. Thomas
Executive Producer
Scott Bushnell
Director of Photography
Oliver Stapleton
Editor
Geraldine Peroni
Production Designer
Stephen Altman
Costume Designer
Dona Granata
Music Producer
Hal Willner
THE HEY HEY CLUB MUSICIANS
Tenor Saxophone
James Carter
Craig Handy
David Murray
Joshua Redman
Alto Saxophone
Jesse Davis
David "Fathead" Newman, Jr.
Clarinet/Baritone Sax
Don Byron
Coronet
Olu Dara
Trumpet
Nicholas Payton
James Zollar
Trombone
Curtis Fowlkes
Clark Gayton
Drums
Victor Lewis
Piano
Geri Allen
Cyrus Chestnut
Bass
Ron Carter
Christian McBride
Tyrone Clark
Guitar
Russell Malone
Mark Whitfield
Vocalist
Kevin Mahogany