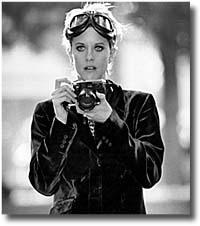 So to make sure we always like Sam and Maggie, we're given the infinitely likable Broderick and Ryan. Therefore, we can forgive and laugh at their obsessive and mean behavior. But these casting choices also have the effect of robbing the movie of its weight. The comedy becomes super lightweight and inconsequential. And that's a shame because the material is here for a fascinating and hilariously dark comedy.
The director, Griffin Dunne, who previously starred in Martin Scorsese's After Hours, has had experience with black comedy, but in Addicted to Love the comedy always remains relatively mild and innocuous, even while it's being vicious (no easy feat). Kelly Preston isn't given much to do except look lovely. But Tcheky Karyo as her French lover is the real find here. (He also starred in La Femme Nikita and Goldeneye.) He almost single-handedly saves this movie with an exuberant, earthy performance, while revealing a strong flair for physical comedy.
Robert Gordon's screenplay is also excellent. He has written a wonderfully engaging story of voyeurism and obsession, while cinematographer Andrew Dunn (who also photographed The Crucible and Madness of King George) delivers some incredible images. Addicted to Love is a marvelously designed movie that feels like a near miss, the kind of movie that might have become a great black comedy--with a few different casting choices.
---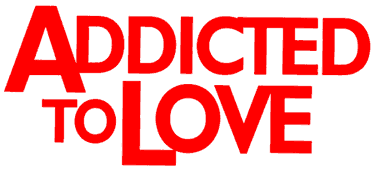 A Warner Brothers Presentation