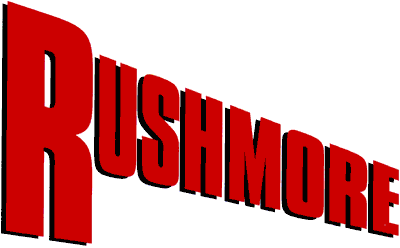 Filmmakers Wes Anderson and Owen Wilson love obsessions. In their first movie, Bottle Rocket, they focused on the pathetic (but funny) travails of a young man named Anthony, recently released from a mental hospital, and his friend Dignan, a wanna-be big-time thief. Above everything else in life, Dignan wants to put together a great team of thieves and he wants Anthony to be part of that team. He envisions heists so elaborate that they involve pole vaulting and other acrobatics, but he's totally incapable of making those plans ever come to fruition.
In their second movie, Rushmore, Anderson and Wilson continue their infatuation with obsessions. This time, however, the obsessions revolve around school. Max Fischer (Jason Schwartzman) loves school. He can hardly imagine a world outside of Rushmore Academy. He's the editor of the school newspaper and yearbook; president of the French Club, German Club, Chess Club, and astronomy Club; captain of the fencing and debate teams; founder of the Double-team Dodgeball Society; president of the Rushmore Beekeepers; and he's a wrestling team alternate. But most notably, he's director of the Max Fischer Players, a drama group that performs his extravagant and outrageous plays. (One of their plays is a Vietnam War drama complete with explosions and remote control helicopters. The audience members are given goggles and ear mufflers!) However Max's obsession with extra-curricular activities leaves little time for studies. In fact, studying doesn't particular interest him. As a result, he has been placed on "sudden death academic probation." The headmaster (Brian Cox) says, "He's the worst student in the entire school."
We have all known people whose lives peaked in high school (and everything else was downhill), but if Max gets his way, school won't just be the peak--because it'll never end. He's obsessed with continuing school for as long as possible. He says, "You gotta find something you love to do and do it for the rest of your life--for me, it's Rushmore." Max is so used to getting everything he wants that when he falls for a pretty young teacher (Olivia Williams), he begins courting her, oblivious to her complaints that his efforts are futile. He knows what he wants--Miss Cross--and he'll do whatever it takes to get her. Unfortunately, however, Max introduces her to a philanthropic industrialist, Mr. Blume, played by Bill Murray at his slovenly best. With unkempt hair and unshaven face, Murray becomes the epitome of a man who has lost his way, yet Max looks up to him as a hero. That's why Max is so crushed when he learns that Miss Cross has fallen for Mr. Blume's crumpled, childish charm. And Max vows revenge for this betrayal.
Max Fischer is a great creation. In the hands of first-time actor Jason Schwartzman, Max becomes a charismatic martinet who wins over most people with sheer determination and chutzpah. He's not a bad kid exactly. He just doesn't see the big picture. He has such a severe case of tunnel vision that nothing exists except for Rushmore Academy.
A sense of dislocation pervades this movie. It was shot in Texas, but several characters speak with English accents. In addition, the filmmakers scored many of the scenes with songs by '60s British Invasion mod rockers such as The Kinks, The Who, and The Faces. The rebellious music provides an ironic counterpoint to Max's rebellion. If anything, Max is simply rebelling against his own meager background. His father cuts hair for a living and lives in a humble house, whereas Max is surrounded by rich kids who expect to one day attend Oxford and Harvard. One of the best uses of music comes in a scene after the feud between Max and Mr. Blume has accelerated to dangerous proportions. While Mr. Blume tries to relax in his hotel room, honey bees suddenly begin buzzing around his head. The camera cuts to the hotel elevator, where Max slouches against the wall. He wears a bell boy's uniform and a wooden crate of bees sits beside him --"Rushmore Beekeepers" stenciled on it's side. And then the soundtrack kicks in with a perfect bit of outrage by The Who, "A Quick One." With slashing guitars and pounding drums (courtesy of Pete Townsend and the late great Keith Moon, respectively) it propells us on an emotional wave. However, the emotional pitch is pure irony, for Max isn't part of any rebellious movement. He's totally out for himself
Actor Jason Schwartman is a major find. He commands attention every time he's on screen. He looks like a goofy Jewish kid from the Bronx, but he acts like he owns the world. And Bill Murray is hilarious as Mr. Blume. His slovenly charm works as a counterpoint to Max's more sophisticated and diabolical sense of outrage.
Wes Anderson and Owen Wilson are marvelously talented filmmakers. (Owen's brother Luke, who starred in Bottle Rocket, has a small role as Miss Cross's boyfriend in Rushmore.) But they certainly aren't sensitive filmmakers. A sense of runaway belligerence constantly threatens to untrack the movie. However, that's part of the charm of Rushmore. Like its giddy main character, Max Fischer, Rushmore feels like a blast of adrenaline. This is one of the most inventive and original American comedies of the past decade.





[rating: 3½ of 4 stars]